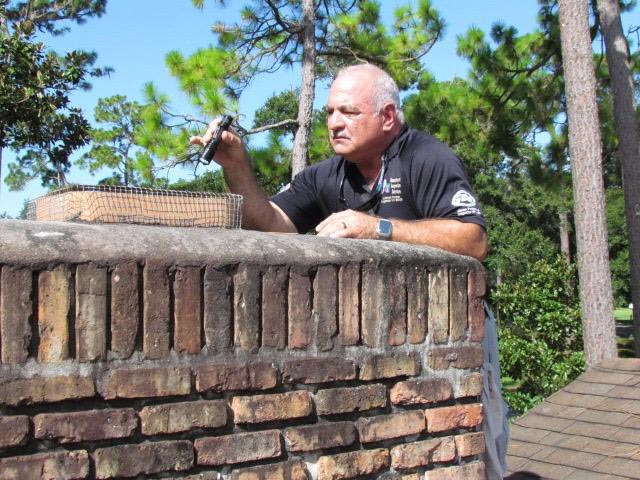 Bill Labita
Florida Licensed Home Inspector
Bill Labita is the Owner and Inspector at HomeBuyers Inspection Services since 1997. He has personally inspected over 13,000 plus homes in Central Florida. His National affiliation is with ASHI since 1997 and State affiliation with FABI since 2000.
Before Bill inspected homes, he owned and operated a company in South Florida specializing in Fire and Water Restoration. Bill wanted to expand the application of his construction knowledge, and he decided a career in Home Inspection would be the best use of his skills.
How does Bill relax? He loves Sports Photography (you will see him at many marathons), snow skiing and he is a member of the Fire Rescue CERT program.
Bill's licenses and certifications include:
Florida Licensed Home Inspector (HI#242)

Florida Association of Building Inspectors (FABI Master Professional Inspector #251)

 

American Society of Home Inspectors (ASHI Certified Building Inspector #202687)

 

Florida Licensed Mold Assessor (MRSA #2029)

Certified Pest Control Operator #JF241243

Wind Mitigation Surveyor

 

Southern Building Code Congress International (#14427)

FEMA Disaster Certified Inspector (#33288)

Hud Multi-family and Section 8 Housing Inspector

ESA Certified Mold Inspector/Sampler

Past Course Instructor for Home Inspection at Seminole Community College

Fire/Water Damage Restoration Contractor
An Experienced Home Inspector Is the Only Choice
Bill has a lot of expertise and knowledge to offer home buyers; whether you are buying your first home or a new retiree with aspirations of settling down in the sunshine state. No matter what your reason is for buying a new home, Bill is able to provide a home inspection service that will take a tremendous weight off your back – giving you the means to approach your investment with factual knowledge and a feeling of confidence in whatever you choose to take.


Helping you in Every Way We Can
When you schedule an inspection appointment with Bill, you'll have the chance to follow him along during the inspection to help you better understand the home—an invitation that not every home inspector is willing to extend
You're going to be given a ton of information at once when you receive your inspection report, and although we design our reports to be easy to read, more complex elements may still be challenging to fully understand—that's why we remain available to answer your questions whenever you feel the need to give us a call
Saturday appointments are available as needed to give you a wider range of scheduling options
Request Your Inspection
Call us today with any questions and we can help schedule your Inspection. 
Ask us about our discounts for military, firefighters, police, first responders, and returning customers.
Saturday appointments are available as needed.